How to apply for the Centrelink JobSeeker Payment Online
Some tips to help you apply for the Job Seeker Payment if you don't already receive a Centrelink payment.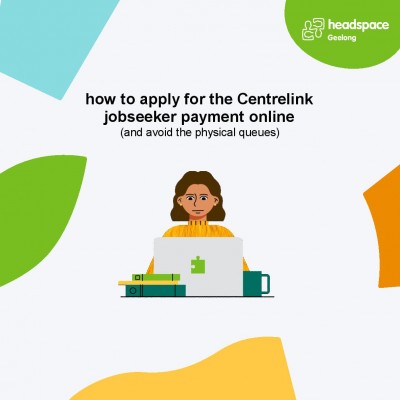 Unfortunately as we try to reduce the rates of Corona Virus infections many people have lost their jobs. This has hit young people especially hard due to our retail, hospitality and service industries being shut down.
This blog was made to assist you if you need to claim the jobseeker payment on Centrelink. Some updated information can be found here
Firstly, if you already receive payments you will automatically receive the $750 Economic Support Payments in your payment due from the 31st of March to the 17th of April. There is no need to call Centrelink for this.
The same goes for the $550 Coronavirus Supplement, if you already receive support from Centrelink in one of the following streams you will automatically receive the extra payment, there's no need to call:
JobSeeker Payment
Youth Allowance for job seekers
Parenting Payment
Farm Household Allowance
Special Benefit
Youth Allowance for students
Austudy for students
ABSTUDY for students
To be eligible you need to be;
And
A permanent employee who has been stood down or sacked
or
A sole trader, self-employed, casual worker or contract worker who now earns less than $1,075 a fortnight as a result of the economic downturn
or
You're caring for someone who has COVID-19
Secondly, this is probably going to take time and patience, be kind to yourself and give yourself breaks if you need. Maybe plan a reward for yourself at the end.
The key recommendation at the moment is to do as much as you can online, the phone lines are super busy so it will most likely to take hours to get through and going in to physical Centrelink centres is to be avoided if possible.
Step 1: Log on to you My Gov account.
If you don't have a My Gov account you will need to make one. You can do that here at My Gov
Step 2: If you have a Centrelink account linked to your My Gov go straight to Step 4 and start your claim. If you have just created your My Gov or have a My Gov but don't have a Centrelink account linked; register your intent to claim. This can be done on the myGov welcome screen by clicking Register intention to claim. And then ticking the box to declare you have been affected by the Corona Virus. Your payments will be backdated to the date you registered your intent to claim
Step 3: Set up your Centrelink account on My Gov. You will need a Customer Reference Number (CRN) to do this. If you have claimed any Centrelink payments before you will have a CRN which you can find on any letters from Centrelink or on concession cards.
If you can't find your CRN or you do not have one you will need to call Centrelink on 132 307
Step 4: Submit your claim
Sign in to myGov and go to Centrelink.
Select Payments and Claims from the menu, then Claims, then Make a claim.
Under Looking for work, select Get started.
Answer all the questions. Each screen has information to help you complete the claim.
Submit your claim.
What payment should you apply for?
Centrelink has an online tool to see what payments you could be eligible for here; Payment Finder
Step 5:
As part of the claim, you'll need to book a phone appointment.
You'll need to make a note of your appointment time and make sure your phone is with you.
They'll call from a private number at the scheduled time.
Step 6:
Wait. Centrelink will let you know if your claim has been approved.
If it is, they'll tell you when you need to report.
This may come through your MyGov inbox or the Express Plus Centrelink app (if you've downloaded it) or by post.
Reporting just means letting Centrelink know how much money you earned over the past 14 days and confirming you've stuck to the mutual obligations laid out in your job plan (more on this in the next section).
You'll have to report every two weeks.
If you don't report, you won't get paid. If you're late reporting, your payment will be late.
You can report online or over the phone.
If you are dependent, or deemed to be dependent on your parents/carers, their income will effect how much you're eligible to.
Remember once you register your intent to claim, if you're not linked to Centrelink through My Gov, or start your claim online, if you can already access Centrelink online, your payments will be backdated to that date, so you don't have to complete the claim in one day.
How useful was this page?