Looking for new YRG members for 2022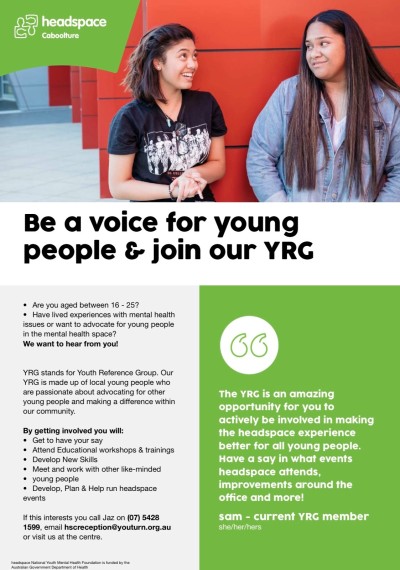 Are you aged 16 to 25? Have lived experiences with mental health issues or want to advocate for young people within the Mental Health Space? We want to hear from you! This group is fun, productive and helps make a difference for young people within our community. Please contact our Youth and Community Engagement Officer Jaz and call (07) 5428 1599 or email hscreception@youturn.org.au if you are interested or have any questions.
How useful was this page?