Meet our 2018 hERO Members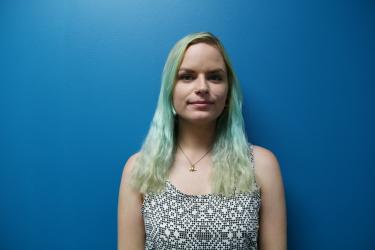 Meet hERO Group Member, Brittny!
Why I joined the hERO group in 2018:
I re-joined because I felt I still had more to give towards the group. I didn't fulfill the role to my best abilities and I wanted to do better this year and keep aware of things happening in the community.
My goals and aspirations:
My goals in life are to stay true to myself and make sure I stay on top of my mental health. I aspire to have something in life that I can look back on and be happy with.
My passions:
I love nature, animals, arts and crafts and learning new things.
A strength of mine:
Resilient - The reason I chose this is because I like to think that anyone who can overcome a journey such as mine and still see the beauty in the world is pretty resilient.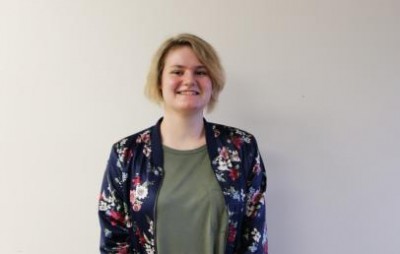 Meet hERO Group Member, Brooke!
Why I joined the hERO group in 2018:
I joined the hERO group in 2018 because after being a part of it in 2017 my confidence has really grown and I made connections with people in the community that care about the same issues as me. I joined again because I wanted to continue building my skills, confidence and connections with others. I also want to keep the topic of young people's health relevant in the Riverland by supporting headspace.
My goals and aspirations:
I would love to work in psychology. I find the way we think and develop throughout our lives so interesting especially now in a constantly evolving world. I want to travel to a couple places overseas and learn some other languages. I have a lot of things I'd love to try at least once but as long as I'm healthy, mentally and physically, I'll be okay.
My passions:
My passions can change over time but right now I'm passionate about helping people to realise their full potential and beauty. I also love the art of writing and film.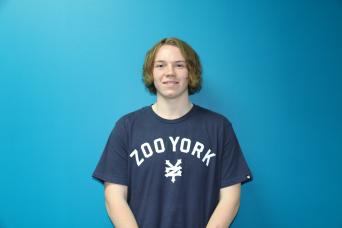 Meet hERO Group Member, Regan!
Why I joined the hERO group in 2018:
The reason I joined was so people can become aware that there are others that care. There are many in need of help, especially those in high school. I want to be someone that can support those people in numerous ways so that they feel there is someone by their side, along their journey. This is where I believe the hERO group will allow me to develop these skills to do so.
My goals and aspirations:
My goals are to prevent bullying all over the Riverland - physical, verbal, social and cyber - To make people feel as though they are in the safest possible environment. Also, to develop the skills needed to help peers with any troubles they are facing.
A strength of mine:
Determined - To succeed in life you have to be determined and focused on what you want to achieve. Determination is being firm on the goal you want to achieve, and this is why I believe this strength best describes me. I am hard working towards what I believe is right and wrong, so all my present and future goals become complete.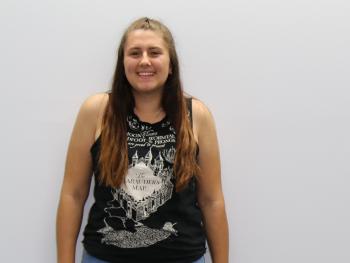 Meet hERO Group Member, Taytum!
Why I joined the hERO group in 2018:
I'm really passionate about helping others and mental health. I'm currently doing my Cert III in Community Services so I can become a counsellor one day and I think the hERO group would be a great experience.
My goals and aspirations:
To help our community and one day become a counsellor.
A strength of mine:
Unique - I like the idea of being my own person and being unique, and I believe I am.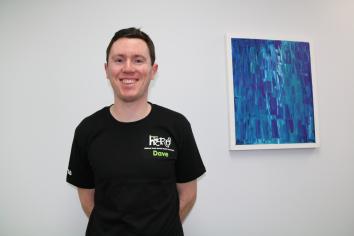 Meet hERO Group Mentor, Dave!
Why I joined the hERO group as a mentor in 2018:
I joined the hero group as a mentor to be a positive influence on young people in the Riverland. I think headspace have some great programs and I wanted to get involved and see if I could help out in our community outside of work.
My goals and aspirations:
To live a happy and healthy life! I want to be a positive role model and mentor to my own kids and the young people I work with in our community.
My favourite things:
Spending time with my family/friends and getting outdoors as often as possible!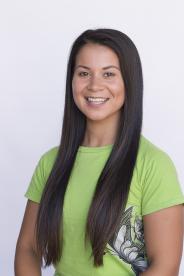 Meet our hERO Group Facilitator, Keisha:
Why I joined the hERO group as a facilitator in 2018:
I joined the hERO group as a facilitator to try something different from my usual clinical work. I also joined because I wanted to see more come out of the hERO group. I saw potential in the young people that the program was bringing in and I wanted to utilise their skills and resources more, not only to benefit our centre, but to promote growth and development in each and every one of them.
My goals and aspirations:
My aim in life is to surround myself with anything that brings happiness into it. My aim is to accept any challenges and plot twists that get thrown at me, and to overcome them by seeing them as an opportunity to grow and further my resilience.
My passions:
Living a healthy lifestyle, which includes looking after my mind and body in different ways, like exercising, eating a balanced diet, meditating, being in a job I love, surrounding myself with the people who make me happy, dancing, volunteering with the Riverland Musical Society and cuddles with fur babies.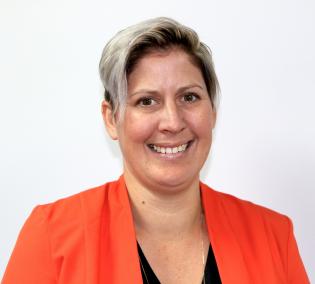 Meet hERO Group Facilitator, Karlie:
Why I joined the hERO group as a facilitator in 2018:
The opportunity to be a part of the hERO group has come about as a part of my job role as the community engagement officer for headspace Berri. I feel very lucky to be able to work alongside and support a group a young people who are so passionate and committed about youth mental health and wellbeing. These hEROs inspire me every day to work towards making a positive difference to the lives of young regional people.
My passions:
I have been involved with sport all my life and have been very lucky to have made lifelong friends, travelled interstate and be awarded one of the first pitching scholarships in Australia with softball. I continue to be actively involved with kids sport and am passionate about young regional people being given opportunity to grow and develop and believe sport can play a huge role in a young person's wellbeing .
A strengths of mine:
A strength of mine is always looking at, or for, the positive in any situation, to be open to learning and trying new experiences.
Meet hERO Group Member, Lynn!
Information and photo unavailable.
If you would like to become a hERO member in 2019 please give us a call at headspace on 8582 4422.