The Guardian: More Than A Number
VCE results are out, but they do not define you or your capabilities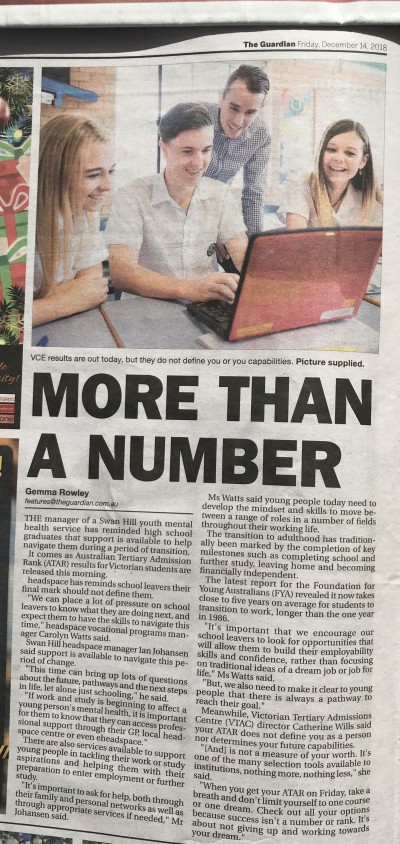 headspace reminds school leavers their final mark should not define them. "We can place a lot of pressure on school leavers to know what they are doing next, and expect them to have skills to navigate this time," headspace vocational programs manager Carolyn Watts said. "If work and study is beginning to affect a young person's mental health, it is important for them to know that they can access professional support through their GP, local headspace centre or even eheadspace" headspace Swan Hill manager Ian Johansen said.
Check out the full article in The Guardian Friday 14 December 2018, or read on to your left!
How useful was this page?