Family peer support at headspace Sunshine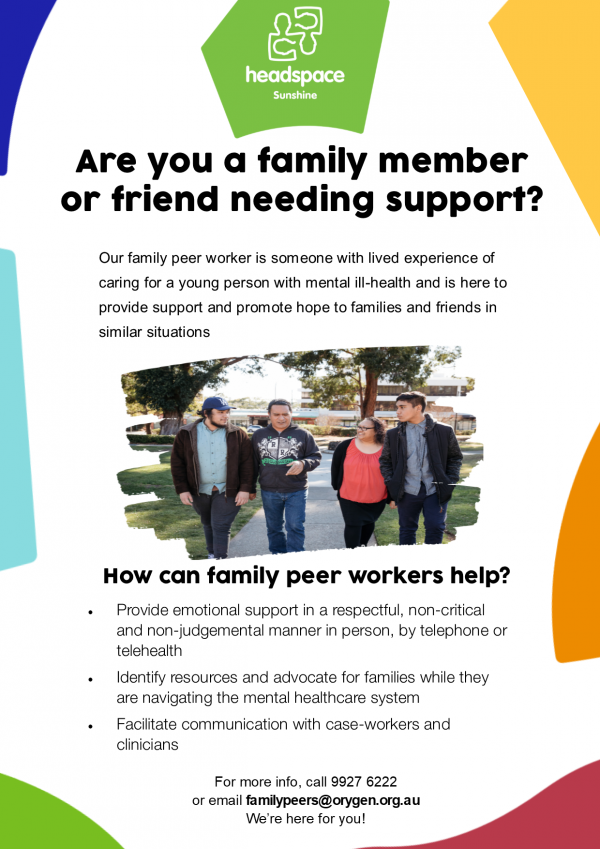 Click here for the pdf version of the above flyer
headspace Sunshine appreciates the vital role that families play in nurturing and supporting young people as they grow and thrive in their communities, and we recognise that there are times when parents/carers need support too.
Looking to read more information on what family peer work involves and how it might support you and your young person? Click here.
Feel free to call reception on 9927 6222 or email familypeers@orygen.org.au if you'd like to contact us directly for more information!