headspace


Shepparton
129 High Street, Shepparton, Victoria 3630

Phone (03) 5823 8800

Fax (03) 5821 8678
About
headspace Shepparton supports young people between the ages of 12-25 years, with mental health, physical health, drug and alcohol support and educational/vocational support. All services are FREE.
We use a combination of in person, telehealth and phone appointments. We encourage everyone entering our Centre to practice good hygiene, physical distancing and to call ahead if you are unwell. Masks must be worn at all times, unless of course, an exemption applies.
Download a copy of the Welcome Pack here for more information
Hours
Monday:

9:00am - 5:00pm

Tuesday:

9:00am - 7:00pm

Wednesday:

9:00am - 5:00pm

Thursday:

9:00am - 7:00pm

Friday:

9:00am - 5:00pm

Saturday:

Closed

Sunday:

Closed
headspace Shepparton is operated by Goulburn Valley Health. All headspace services are funded by the Australian Government Department of Health and Aged Care. Administration of funding is carried out by the headspace centre's local Primary Health Network, in this case, Murray (Murray PHN).
Services could include: provision of contraception and advice, testing, support, treatment and management of sexually transmissible infections(STI) HIV/AIDS and viral hepatitis vaccination for Hepatitis and HPV, pregnancy testing and referral.
Workers either on site or linked to the centre who can assist you with any alcohol or other drug concern.
A group of young people who help with events and some decision making at a centre. Ask your centre about getting involved.
Mental health workers – which may include psychologists, psychiatrists, counsellors and other workers – that can help if you're just not feeling yourself.
Workers either on site or linked to the centre who can assist you with work or study opportunities. 
Centres have a range of programs and activities for young people. Just ask your centre what they have on. 
"As soon as I sought help, I suddenly realised that my anxiety was very treatable and that I wasn't alone."
- Charlie
Request an appointment
Organise a time to visit headspace Shepparton and meet with us
Get in touch
More information
headspace Shepparton is a FREE, confidential, youth-friendly service for anyone between 12-25 years. To arrange an appointment please phone 03 5823 8800 or send an email to intake.headspace@gvhealth.org.au
headspace Shepparton offers phone, telehealth and in-person services. We encourage all who enter our Centre to practice good hygiene and physical distancing measures. If you are unwell, or a member of your household is unwell, please call to have a chat about possibly rescheduling your appointment. We ask that masks be worn at all times throughout the Centre. However, we do understand there are circumstances where exemptions apply.
Download a copy of our Welcome Pack for Family & Friends, and also Welcome Pack for young people for more information.

eheadspace Phone 1800 650 890 or click on this link to go to eheadspace.org.au
eheadspace is available 7 days a week from 7am – 1am (AEST) with one-on-one counselling, group chats, helpful resources and more for both young people and their families.

qheadspace
If life becomes overwhelming, know that headspace is a safe space for you to talk about everything you're going through. We help young people from the LGBTIQA+ community all over Australia get the support they need.
Click on this link for more information: qheadspace

Contact us here via email Or call us on 5823 8800
If you are working with a young person you believe would benefit from headspace Shepparton support you can make a referral using our referral form which you can download it here.
PLEASE NOTE: Some of our referral pathways are currently closed due to high demand.
Want to learn more about what a headspace centre is like? Check out this clip from headspace National.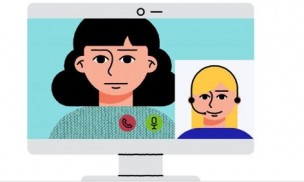 Welcome to the headspace Shepparton's online service. This is for those who have completed a referral, and arranged an appointment through headspace Shepparton for our online service.

Think of this as a waiting area - get yourself a drink (if you'd like), find yourself in a private space, and settle in. There's just two steps to go.
1. We ask that everyone that connects with headspace complete a survey before each session.
Follow the below link to fill out your survey (if you have already done it via a text, then great!) ideally within half an hour of your appointment.
https://hapi.headspace.org.au/login/young_person
Come back to this page once you're finished.
2. Next up, we're going to connect you with the headspace Shepparton's virtual waiting room.
Click on the link below, follow the prompts to enter the virtual waiting room to wait for your appointment. Remember to use the Chrome browser.
https://vcc.healthdirect.org.au/t/headspaceshepparton/join
Have a look at the PDF resource to find out how to connect to your video call
Click on the link below to have a look at the online video instructions.

Click here
We'll be with you shortly.


Please call reception if you have any issues, 5823 8800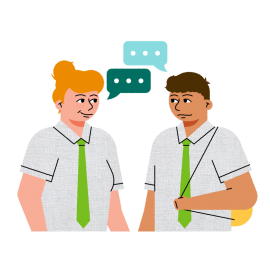 Sometimes you may have to wait a little before you are able to have an appointment to chat with someone. Here are some great resources to get you through......

Youtube:
Grab the POPCORN- There are some great YOUTUBE channels that can help out...

headspace Australia
Beyond Blue Australia
SANE


Online Tools:
There are some online tools and apps that you can use to help out when you are going through a tough time.
MoodGYM is a free site that explores issues like how emotions arise and how to manage stress and self-esteem.
Moodkit features a range of mood-enhancing activities, helps to identify and change unhealthy thinking, lets you rate and chart mood across time, and helps create journal entries using templates designed to promote wellbeing.

Deep Sleep

provides guided meditations intended to help you overcome insomnia.
Mindfulness Meditation includes daily activities that can help establish and maintain regular meditation practice, and a range of guided meditations from 5 to 40 minutes.
Superbetter is an online game that helps you achieve health-related goals by increasing resilience.
iCounselor has a range of apps that help you understand and deal with things like OCD, eating disorders, depression, anxiety and anger.


Other Stuff:
The Youth Advisory Council from 2017 created a booklet for VCE and university students, with some quick tips and tricks on how to be a little less stressed during exam time.....
To help reduce stress and ensure that you're as organised as you can be, learn more about planning and looking after yourself and about staying focused in order to be as ready for the exam as you can be.
If the stress is getting to you it will prevent you from studying effectively and confidently - so ask for help from headspace, a counsellor, staff with Wellbeing, a professional, or help line.

From the Youth Advisory Council 2017
Chels
Elise
Brinny
Tash
Nelson
Jarrod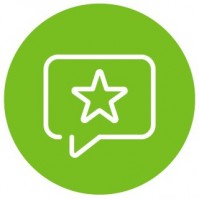 If you wish to leave some feedback, compliment or complaint for staff at headspace Shepparton please forward an email to: headspace@gvhealth.org.au
Or, alternatively, please phone the Centre on 03 5823 8800
Giving an opportunity to a young person who is linked with headspace Shepparton is not only meeting the labour demands for your business - it is an opportunity for young people to learn new skills.
The IPS Program provides individualised support to help young people find secure, sustainable and fulfilling employment. Some of these young people just simply need a break and to be given an opportunity to demonstrate their skills and abilities. You can give them that opportunity and the IPS team will be here to offer support. We acknowledge that it might not always be easy and that it's not always a smooth journey. However, your support will help our young people build new skills and gain knowledge.
Transitioning from a learning environment to an earning environment is undoubtedly the biggest step a young person will take. Often this is the first time a young person has been given choices and options. You can be the employer that provides that great opportunity to a young person.
How to get involved from here
Contact us today to arrange a time to meet with Brett and Courtney. Please call headspace Shepparton on 5823 8800.
We are excited about engaging with employers and we would like to learn more about your business. You might also be able to point us towards other employers who might be able to provide young people in our community with an employment opportunity.
headspace Shepparton IPS program participant quote
" The IPS program helped me realise that I had many more skills and attributes than I originally thought. I feel this helped me see myself with a more positive frame of mind. Once employment was gained and I had found some financial independence this was also a big factor in improving my mental health"
headspace Shepparton is looking for
'Family and Friends Advisors'
Have you supported a young person accessing help at headspace Shepparton?

Do you have an appreciation of the difficulties families and friends have in assisting a young person in getting help?

Do you have the time and energy to give something back?

Have you or the agency you work for, referred a young person to headspace Shepparton?
for more information call our Centre on 03 58238800 or click here to email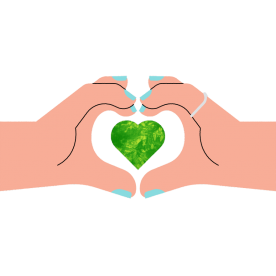 Congratulations on being interested in applying for a position on the Youth Advisory Committee (YAC) with headspace Shepparton.

There are 5 Positions on the YAC.

We appreciate all the young people that want to #makeadifference


Read all the info:
Terms of Reference
Code of Conduct
Role Description
FAQ's


APPLY HERE

You will be notified of your interview time and date after applications close.

GoodLuck!