Free Workshop: Nutrition Guide for Parents & Care-givers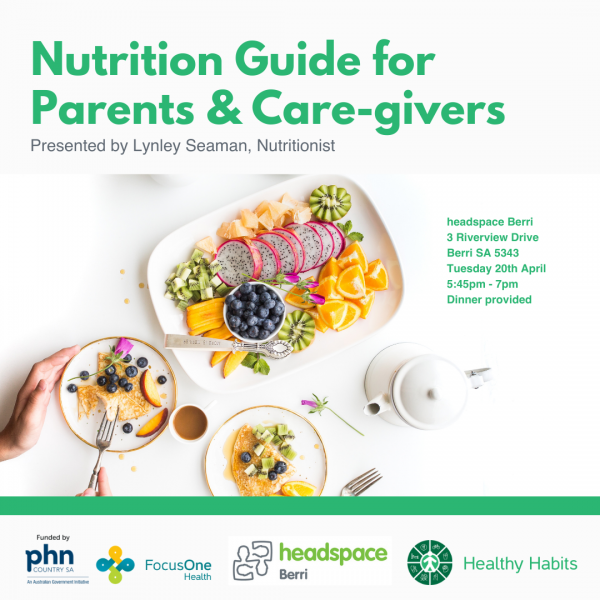 Join us for a cost-free workshop for parents and care-givers, to understand changing nutritional needs for young people aged between 12 - 25
Date And Time:
Tue., 20 April 2021
6:00 pm – 7:00 pm ACST
Headspace Berri
3 Riverview Drive
Berri, SA 5343
About this Event
Participants will receive an information pack, including a cook book to take home.
This session is part of FocusOne Health's brand new Healthy Habits program, a service supporting Riverlanders to live their best life.
Dinner provided.
Book here.