YRG Blog Series 2021 - September HSC Stress
Studying has been super hard during this extended lockdown in Sydney. Usually in September our year 12s would be getting ready for HSC exams, but due to lockdown restrictions this year HSC exams have been moved back until November.

For the month our September our YRG members Eloise and Ashleigh would like to use this month to share some study tips for fellow schools students especially those preparing for their HSC during difficult times.



Here is the first post titled "5 tips for online learning". How are you studying during online study?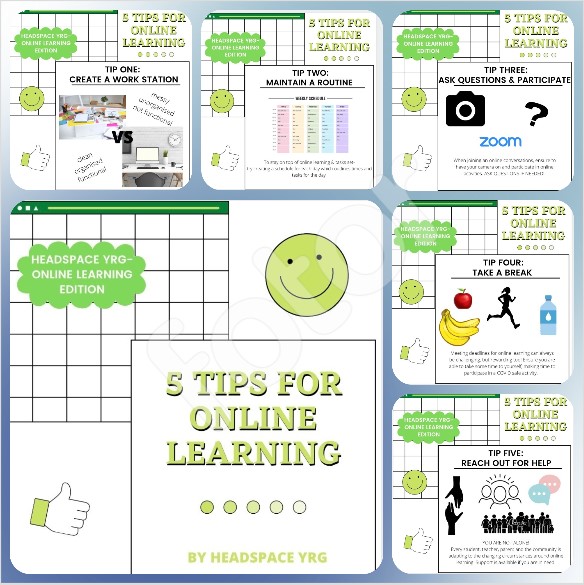 Here is the second post titled "What do current students think?". Feel like you may be the only one? Know that you are not alone!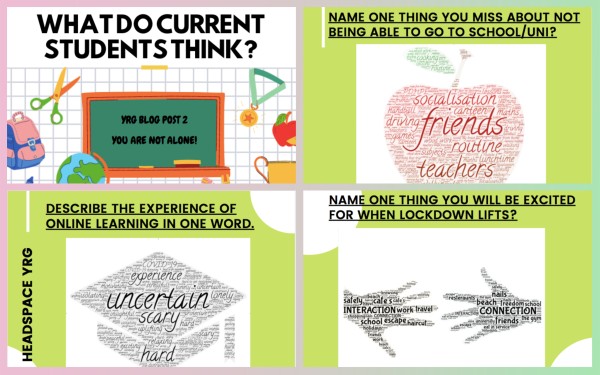 Here is the Third post titled "Lets take care of ourselves". What are some strategies you use to look after yourself during online study?

Here is the fourth and final post titled "Inspiration to Grow & Learn during online learning". Please enjoy these personal stories and quotes from other young people.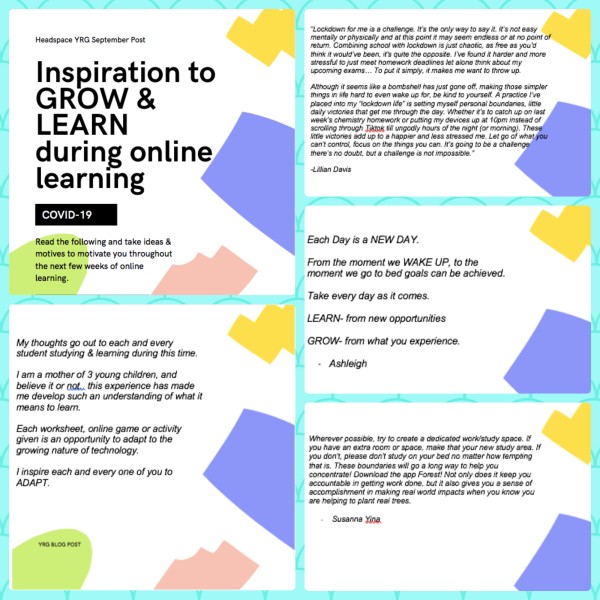 Our Miranda YRG would like to say good luck to HSC goers this year and send well wishes to everyone that has to study from home during this difficult time!
You can find a clearer version of these posts on our social media platforms @headspace.miranda