YRG Blog Series 2021 - NAIDOC Week
July celebrates NAIDOC Week and although many celebrations have been affected by COVID-19, it is still important to celebrate and acknowledge our traditional owners of the land. In this next YRG Blog series we would like to introduce Hayden, an Aboriginal young person and one of our long standing YRG members. Hayden has curated some information that he has found important about Aboriginal history and NAIDOC week to highlight and share with you as part of this project.
These extracts were initially posted as separate daily posts on facebook and Instagram and have been collated here after as a recap for the website.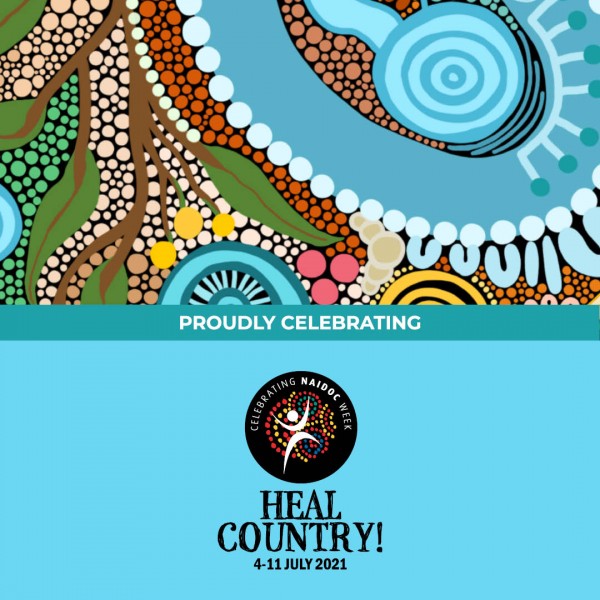 Extract 1: Posted 29th July
Sourced From:
https://www.naidoc.org.au/about/naidoc-week
Welcome to NAIDOC week 2021, My name is Hayden Charles. Born in Griffith NSW on Wiradjuri country and for the last 18 years I've been living on Dharawal Country here in God's Country 'The Shire' South of Sydney on the rivers of Georges and Port Hacking River.
NAIDOC Week celebrations are held across Australia each July to celebrate the history, culture and achievements of Aboriginal and Torres Strait Islander peoples. NAIDOC is celebrated not only in Indigenous communities, but by Australians from all walks of life. The week is a great opportunity to participate in a range of activities and to support your local Aboriginal and Torres Strait Islander community.
NAIDOC originally stood for 'National Aborigines and Islanders Day Observance Committee. the origins can be traced to the emergence of Aboriginal groups in the 1920′s which sought to increase awareness in the wider community of the status and treatment of Aboriginal and Torres Strait Islander Australians. This committee was once responsible for organising national activities during NAIDOC Week and its acronym has since become the name of the week itself.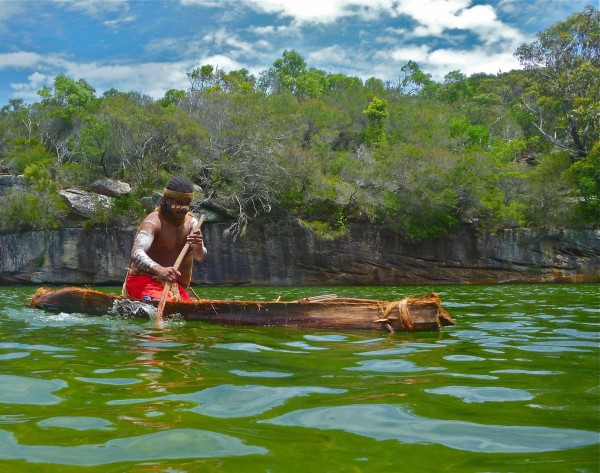 Extract 2: Posted on 29th July
Sourced from:
https://www.nma.gov.au/defining-moments/resources/aboriginal-tent-embassy?fbclid=IwAR15Dcxmfh4V00t7a9qcUgEBvladwufy0fBr1vQFrd_LxDZajiPkbBRxT2k
Whilst in 2021, We may not have been allowed to attend NAIDOC events or interact in person but the history and stories of NAIDOC are still active.
LAND RIGHTS 1972 to Healing Australia 2021
From the 1972 NAIDOC poster depicts The Aboriginal Tent embassy in front of OLD Parliament house titled Advance Australia Where?
Four Indigenous men pitched an umbrella on the lawns of Old Parliament House protesting the McMahon government's approach to Indigenous land rights. Describing the umbrella as the Aboriginal Embassy On 26 January 1972.
After the ongoing disappointments of the land rights struggle the Tent Embassy was formed in Canberra.
On 6 February, the embassy issued a list of demands to the Australian Government. The list focused on land rights issues and demanded:
Complete rights to the Northern Territory as a state within Australia and the installation of a primarily Aboriginal State Parliament. These rights would include all mining rights to the land

Ownership and mining rights of all other Aboriginal reserve lands in Australia

The preservation of all sacred sites in Australia

Ownership of areas in major cities, including the mining rights

Compensation for lands that were not able to be returned starting with $6 billion and including a percentage of the gross national income every year.

The goals of protesters have also changed over time, and now include not only land rights but also Indigenous sovereignty and self-determination.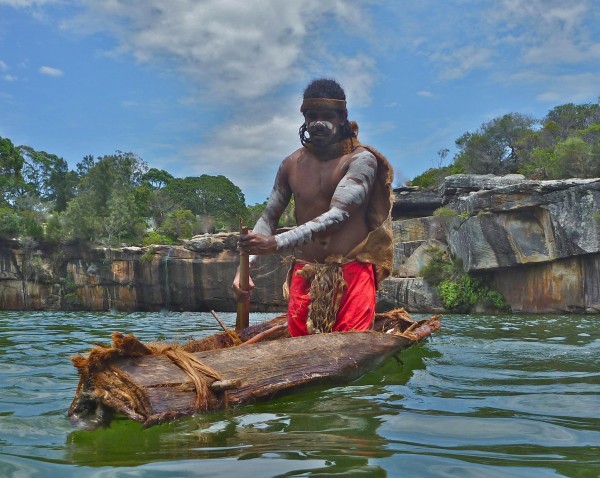 Extract 3: Tent embassy - Posted on 30th July
Sourced from:
https://www.nma.gov.au/defining-moments/resources/aboriginal-tent-embassy?fbclid=IwAR15Dcxmfh4V00t7a9qcUgEBvladwufy0fBr1vQFrd_LxDZajiPkbBRxT2k
In 1972, With growing support from the wider Australian Community The opposition leader Gough Whitlam discuss the five-point plan with members of the Tent Embassy. This historical meeting was seen as a great success in gaining recognition for their cause and having their ideas heard by those in positions of power.
In 1992 on the 20th anniversary of the original protests, the embassy was permanently re-established on its original site on the lawns outside Old Parliament House. Protesters once more sought to raise the profile of Indigenous issues, fearing that those in power were again forgetting Indigenous Australians.
The Tent Embassy is a symbol of Aboriginal protest against successive governments and their approach to Indigenous issues. Today, the most prominent issue being publicised by the embassy is Aboriginal sovereignty over the Australian continent and an acknowledgement of an Indigenous right to self-determination.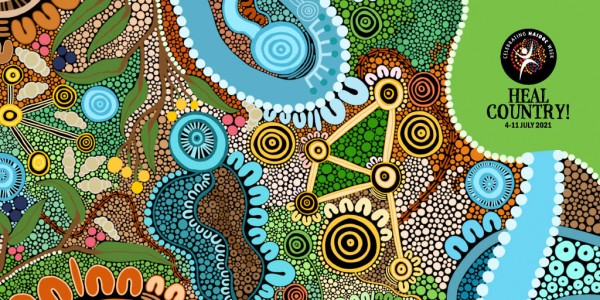 Extract 4, 5 & 6: Heal Country - Posted 30th July & 31st July
Sourced from:
https://www.naidoc.org.au/get-involved/2021-theme
Country is inherent to our identity.
It sustains our lives in every aspect - spiritually, physically, emotionally, socially, and culturally.
It is more than a place.
When we talk about Country it is spoken of like a person.
Country is family, kin, law, lore, ceremony, traditions, and language. For Aboriginal and Torres Strait Islander peoples it has been this way since the dawn of time.
Through our languages and songs, we speak to Country; through our ceremonies and traditions we sing to - and celebrate Country – and Country speak to us.
Increasingly, we worry about Country.
For generations Aboriginal and Torres Strait Islander people have been calling for stronger measures to recognise, protect, and maintain all aspects of our culture and heritage for all Australians.
We have continued to seek greater protections for our lands, our waters, our sacred sites and our cultural heritage from exploitation, desecration, and destruction.
We are still waiting for those robust protections.
Healing Country means hearing those pleas to provide greater management, involvement, and empowerment by Indigenous peoples over country.
Healing Country means embracing First Nation's cultural knowledge and understanding of Country as part of Australia's national heritage. That the culture and values of Aboriginal peoples and Torres Strait Islanders are respected equally to the cultures and values of all Australians.
The right to protect Country and culture is fundamental.
Destruction and desecration of our sacred lands or ancient sites - some of the oldest human occupation sites on the planet – is an enormous loss for both our nation and the world.
But to truly heal Country we have more to do.
Our lands will continue to burn from bushfires, droughts will continue to destroy our livelihoods, without using traditional practices that have protected this country for centuries.
For generations, our Elders and communities have advocated, marched and fought for substantive institutional, structural and collaborative reform.
The aspirations of Aboriginal and Torres Strait Islander peoples are the culmination of generations of consultation and discussions among our nations on a range of issues and grievances.
Healing Country means finally resolving many of the outstanding injustices which impact on the lives of our people.
It must be a fair and equitable resolution.
Fundamental grievances will not vanish. In the European settlement of Australia, there were no treaties, no formal settlements, no compacts. Aboriginal and Torres Strait Islander people therefore did not cede sovereignty to our land. It was taken from us. That will remain a continuing source of dispute.
To Heal Country, we must properly work towards redressing historical injustice.
While we can't change history, through telling the truth about our nation's past we certainly can change the way history is viewed.
After 250 years, our children and our future generations deserve better.
For generations we have repeatedly called for just recognition of our right to participate on an equal basis in economic and social terms.
Yet such participation cannot be successful unless, first, there is formal recognition that Indigenous people have been dispossessed and, second, definite, specific steps are taken to redress the grave social and economic disadvantage that followed that dispossession.
Healing Country is more than changing a word in our national anthem – it is about the historical, political, and administrative landscapes adapting to successfully empower and celebrate Aboriginal and Torres Strait Islander communities, nations, and heritage.
We are all looking for significant and lasting change.
We cannot afford to let pass the very real opportunity that now presents itself for reform based on a fundamental change in the relationship Australia has with Aboriginal and Torres Strait Islander peoples.
Heal Country