2022 highlights and heroes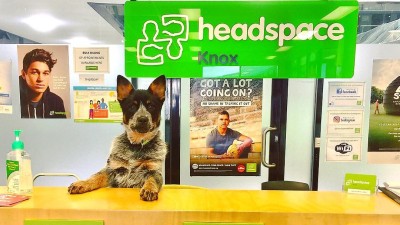 As we come to a close for the year of 2022, we would love this opportunity to Thank and Acknowledge all the incredible community members we have had the privilege of connecting with throughout the year.
Thank you to all the incredible people that have taken time out of their busy lives and fundraising for the young people that access headspace Knox!
We particularly highlight the Run it By Kate Run4Fun such an incredible event to be part of! We loved being there on the day getting to meet all the amazing people in the community that were part of the fun run. Thank you Kate, Ray and all the other incredible behind the scenes people that put the run4fun event together.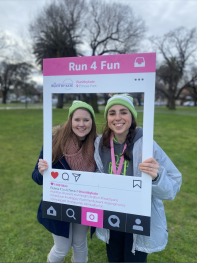 We also want to thank Holey Moley at Eastland for their generous effort's on the Funlabs Day of Fun we all had a fabulous time hanging out at the centre and were amazed at how incredibly green you all looked in support of us! We were also grateful to all the hundreds of people that came by throughout the day to show their support for headspace, it was a privilege to be able to connect with the community in your space.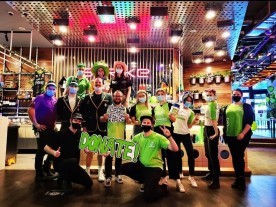 Thank you to those from the Knox Rotatry Club who put together a fun event of a Paint and Sip Night to raise money for our centre, your generous donation has been greatly appreciated!
A big Thank you to the Community Bank Knox Group for your amazing donation to update all our interactive therapy tools across both our Knox and Lilydale clinician rooms! We have lots of young people enjoying your gifts.
We also acknowledge and thank anyone we might have missed!
We also want to highlight the amazing people within our community that acknowledge and promote headspace throughout the year at their events and for inviting us to hang out in their spaces to meet and support more young people.
A very special shout out to Fiona at Knox Skate Park it was super fun to come out and see the way your team connects with people in the area and we loved being invited into your space and seeing all the different cool ideas you do! we look forward to connecting again in the new year.
We also want to highlight the amazing networks we are able to be apart of in the community thank you Youth Connexions for inviting us into the Box hill space to celebrate and acknowledge important community days throughout the year.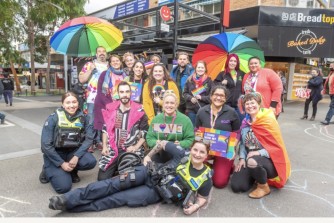 A big thank you to Hawthorn Footy Club for inviting us out to join you in promoting the incredible Tackle your Feelings program to local coaches! It was awesome to see coaches understand the impact of mental health on their players in a relatable way using footy terms.
Thank you to Mullum Mullum for having us join their Community Health Check Day! We had such a great time and look forward to further connecting with you next year.
We also want to thank all the different local High Schools and Primary Schools that reached out and invited us into their spaces and gave us the opportunity to connect with their young people. Providing us the opportunity to do increase mental health literacy with their students taking time away form school work and acknowledging the importance of knowing and understanding the impacts of mental health, stress, self care and all the different services we offer at headspace.
Thanks to the legends over at EACH for their encouragement and invitations into community events and collaborations. We really enjoyed partnering with you at Maroondah Festival, Lilydale Show and loved joining you, the Police and other community organisations over at Melba College!
Thank you to the South East Melbourne Phoenix Club it was so great meeting with you and we look forward to planning and connecting further in 2023.
A massive congratulations to each and every one of our amazing YAF (Youth Action Force) crew this year. We have had many fun times- the Yarra Ranges first ever Rainbow Formal, school holiday programs you organised and ran! All the festivals and headspace events- we couldn't do it without each of you!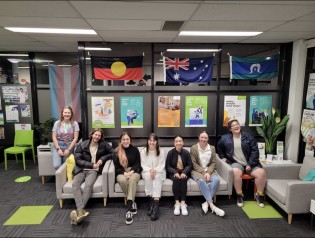 We couldn't be prouder of all of you for your creativity, leadership, passion, kindness and humour. You're all wonderful humans who've grown into event management masters, and we can't wait to see what you do next!
A big thank you to all our volunteers at headspace! A particular shout out to our incredible L2P Mentors for supporting young people with their driving. We acknowledge and are incredibly grateful for your time and patience!
And finally we want to take this space to thank the phenomenal people that support us in running all our groups!
Thanks to the awesome collaboration with Knox Youth Services! it is always a highlight to work together to run our groups for those in the Rainbow Community! And create a fun, free and safe space for our young people to create connections within the LGBTIQ+ space.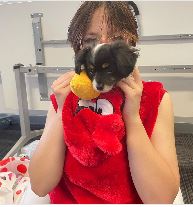 Thank you to our Sharon and Mez for bringing our super cute and fun Dogs that join us in Paws for Thoughts! We love spending time hanging out, playing with dogs and games. Our groups is getting very big and popular, we have such great fun!
We also have an incredible group of young people that have just graduated from our DBT group. Thank you to the absolute legends Greg, Aish and Sharon who run this group! Each of the young people who get to experience this group have nothing but the absolute best feedback to share!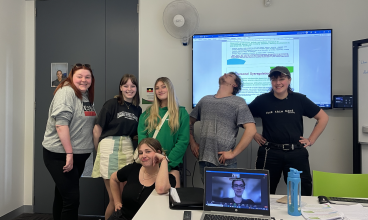 A big thank you to Caitlin and Jasper for running our D&D group this year, we were sad to see it finish but it was very fun while it ran!
Tashena thank you for organising and supporting all the young people that come through our door interested in the learning to drive L2P program!
And of course, we would love to applaud all the incredible team members at Knox and Lilydale headspace! The Intake and Brief intervention team, the headspace students, the Works and Study team, the doctors, the nurses all the other legends that spend their days coming up with new ways to help support and connect with young people!
Thanks again to all the incredible people we have had the opportunity to connect with thought the year. We really look forward to seeing what we can do together in 2023!
How useful was this page?