sophie, 24, talks access to headspace services
I have experienced several traumatic events in my life which have triggered my own mental health issues. They've also increased my empathy and understanding to help others.
I've been given multiple diagnoses, including PTSD. I also have several people close to me who have attempted suicide and I've been a carer for one loved one with chronic suicidal behaviour.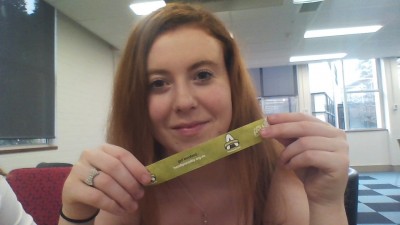 In 2013 I applied to volunteer with headspace, and I have been volunteering with headspace ever since. It was extremely important for me to access headspace in this way. I feel good about being able to contribute to improving the services available for young people, and being able to help others. I have met many like-minded people, I have met others with my diagnosis, I have learned a lot and I have developed skills. All of these things have also helped my mental health and have been very positive for me. I have volunteered now with headspace for 4 years, and I plan to continue to connect with headspace for as long as I can.
Thanks for reading,
Sophie, 24
Published 22 September 2016
How useful was this page?