rania, youth advisor to hy nrg talks about mentoring at the heywire summit
I was lucky enough to attend the 2017 Heywire Summit in Canberra as a group mentor in February. Heywire is a writing competition run by the ABC that gives young people living in rural and regional Australia the opportunity to share their stories.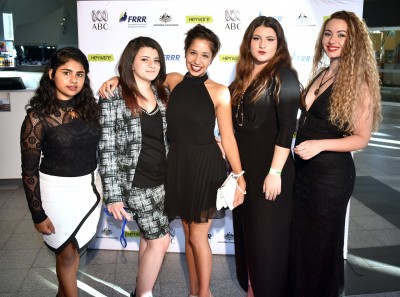 Each year, 40 winners are selected and invited to attend the Heywire Summit where they spend six days getting to know each other, learning about the differences and similarities between their communities and develop a project to present at Parliament House at the end of the week.
I was a mentor for a group of seven young people from vastly different places, who wanted to develop a project relating to mental health. They came up with an idea for a mentoring program called Common Connections. This program would pair a young person with an adult mentor, based on common interests and hobbies. Mentors would receive mental health first-aid training and information on local services that they could refer young people to if needed. Common Connections would work in collaboration with schools and local organisations such as sports clubs or music groups.
The inspiration for this idea came from the realisation that many young people in the group had experienced isolation and felt a relationship with a trusted adult with whom they shared common ground, may have enabled them to ask for help. One member of the group described it as "a step before headspace" envisioning these mentors as people who could support the decision to take this next step.
Supporting this group to develop their ideas and prepare their presentation was one of the most inspiring things I've experienced. I saw those who began the week too shy to say a word making new friends and sharing honest opinions with politicians. Equally, I watched those who started off as the centre of every joke and the loudest voice in every conversation begin to listen and share a different, more personal side of themselves. Witnessing the strength from the group and how they worked as a team, supporting each other and how much they cared for their communities was inspiring.
If anyone ever gets the opportunity to attend the Heywire Summit, GO! Take the opportunity to meet the future leaders/researchers/change-makers of Australia.
Thanks for reading,
Rania,
Published 1 March 2017
How useful was this page?