emerald, 19, encourages young people to seek help
Content warning: This post contains information about depression and suicide, which may be distressing for readers. If you, or someone you know is going through a tough time contact your nearest headspace centre.
I was diagnosed with depression at 14 after my first suicide attempt and this was due to a massive build-up in my life where I felt completely on my own. I had isolated myself from getting help as I didn't think I would be able to and I thought that no one would understand what this is like, no one will get it, and I can't talk to anyone about it. When I was in the hospital in recovery, a social worker came to talk to me. They referred me to one of the local public mental health services and I was with them for just over a year. I had counselling and was prescribed medication that didn't work out and looking back, the service was not good for me.
When I was about 16 I had another quite serious suicide attempt. That was the worst I've ever felt. It was so bad. It got to a point where I had so much to live for and so many beautiful things in my life, but none of that changed the fact that I didn't want to be here. I was almost resigned to the fact that if I don't die now and someone stops me, I am going to do it at some point because this is not where I want to be. That makes me really sad, because I felt I didn't belong here.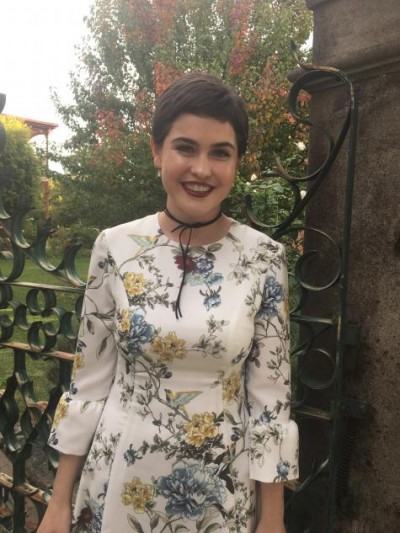 I went into a mental health institute – a locked ward with 24-7 around-the-clock care with doctors and nurses taking note of everything I was going through. It was every second, and even in the middle of the night when you wake up screaming and crying. There were night nurses who came to talk about what had happened. The experience of being in hospital was harrowing. There were people in there that were a lot sicker than I was, and sometimes I was really scared, but the outcome of it was extremely positive.
When I got out of hospital, after about two weeks, I went home and I stopped going to the counselling service and then started seeing a private psychologist. I was put onto medication, but it wasn't managed well or monitored properly.
From here, I ended up seeing another psychologist and was put onto another medication, but unfortunately this was still not right for me. It had some really positive mental effects – I started to find myself and come back a little bit because I'd lost so much. But it also had really negative side-effects, I gained heaps of weight and that made me feel crappy and I was tired and foggy all the time, and losing concentration at school. I continued on that for a while, but I just knew this wasn't what I wanted or needed. So with her [the psychologist's] help and my GP, I went completely off medication and then stopped seeing her [the psychologist]. I checked in when I needed to which was a good relationship and I thought – right I'm coping now, this is good!
But then Year 12 happened. I started to go in a downward spiral again, which is when I decided to try headspace. I had been campaigning for it to come to the Albury Wodonga community and I thought it was going to be a real asset for us. It took me four years of having severe depression and trips to hospital to find something that really fit with me – headspace was it.
The thing I really love about headspace is that it is such a multi-faceted combination of services. You're not just going to one person to get help. The services are all around you and you have a team of people and you feel so supported. I had never felt that before.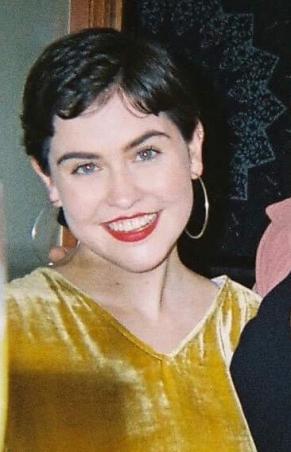 Depression doesn't just affect one part of my life – like, oh I'm really sad, but I am still going to work and functioning and eating and seeing my family. It affects every single part of your life – if you don't function at school you don't function at work, you fall out with your family and your eating goes haywire, and what was really good about headspace was that it wasn't just a single solution to this problem that has so many different parts and pieces.
The fact that headspace is in so many different locations too has allowed me to finish high school, get into uni and move to Melbourne. headspace got me through that tough time in Year 12 where I didn't know if I could move forward or not. I know I've got a support system behind me and I can link in with headspace in Melbourne and that it's the same support system that I'm used to and know that works for me. It's also really important having your liaison worker and the counsellor and psychologist. It isn't just one person trying to provide all different aspects of support.
What I also found great was the surveys when you go into a centre. You can fill out how you've been and then you can get straight into it with the worker, they already know the basic questions. If you feel that down and you have to explain it all again, it is draining. I don't need to go there every week, but I know if I am in a crisis or whatever, I can go in there and get some help.
Right now, I'm feeling in a really positive place and I don't feel like I need to go to headspace that often. My depression is something that I am probably always going to have bad days or weeks, but I feel like I am in a position to cope with that successfully now. I think I can say with confidence, that I wouldn't have gotten to the point where I am now without headspace, because I wouldn't have been able to get over those massive road blocks I faced last year. I can definitely say that I really need headspace and they really helped me to live the life that I really want to live and move away from home and do things!
You don't need to feel guilty about what you're feeling and its OK. You're not a bad person for feeling this way. It is a feeling and an emotion but it will pass. You're allowed to feel these things and you don't have to ignore it. You can get help for it.
Thanks for reading,
Emerald, 19
Published 30 June 2017
How useful was this page?